Electrovaya - Infinity and Beyond
From OTC Wiki
Electric Vehicles | Solid State Batteries
EFLVF | Electrovaya
Disclaimer
INTEREST OWNERSHIP. Staff of this website may have investments in the featured company and no duty to notify the market when they will be selling or buying more. Conduct your own extensive due diligence and seek the advice of your financial advisor or a registered broker-dealer before investing in anything.
NOT AN INVESTMENT ADVISOR. OTC WIKI, LLC is not licensed by any governing body to give investing advice or provide investment recommendation.
NO RECOMMENDATIONS OR OFFERINGS. Nothing in this article should be construed as, and may not be used in connection with, an offer to sell, or a solicitation of an offer to buy or hold, an interest in any security or investment product. We do not offer any investment products to the general public.
FORWARD-LOOKING STATEMENTS. This article and website contain certain statements, estimates and projections that are "forward-looking statements." All statements other than statements of historical fact on this website are forward-looking statements and include statements and assumptions relating to: plans and objectives of management for future operations or economic performance; conclusions and projections about current and future economic and political trends and conditions; and projected financial results and results of operations. OTC WIKI, LLC does not make any guarantees, representations or warranties (express or implied) about the accuracy of such forward-looking statements. Forward-looking statements involve certain risks, uncertainties, and assumptions and other factors that are difficult to predict. Readers are cautioned that actual results of the investments referenced in this website could differ materially from forward-looking statements; and readers of this website are cautioned not to view forward-looking statements as actual results or place undue reliance on forward-looking statements.
PERFORMANCE RISKS. Past performance is not indicative nor a guarantee of future results. No content on this website shall be viewed as a guarantee of future performance. Investing is inherently risky. Don't trade with money you can't afford to lose.
Introduction
Electrovaya's (TSX: EFL, OTC: EFLVF) mission statement includes the simply stated goal of making better batteries. Many companies today claim the same purpose, so how does Electrovaya intend to accomplish this goal? With over 100 patents and 25 years of experience designing lithium batteries, the EFLVF team seems to be in a position to compete. They also have products already generating revenue, while new products are under development to meet the diverse needs of the electric vehicle market.
So, how does Electrovaya intend to make better batteries and what specific technology advancements have they made or are close to making? Research and development has focused on safety, duration, heavy duty applications and, more recently, solid state batteries. Their Infinity batteries have a zero-incident track record so far, albeit with limited commercial production and use at this point.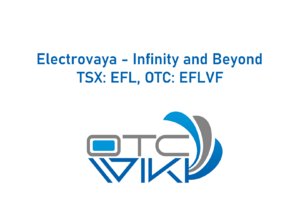 Products
Infinity Batteries
Electrovaya's Infinity batteries utilize a proprietary separator and electrolyte to produce a relatively safe lithium-ion battery with a low cost of ownership. It is currently in use around the world. Partnerships with OEM's include Raymond and Toyota on heavy duty vehicles including electric trucks and buses. End users of the Infinity Battery include well-known names like Walmart, Home Depot, Unilever, Proctor and Gamble, Ashley Homestore, and Lowes.
Testing has shown longer battery life than competitors, with negligible loss of capacity after 1,200 cycles. A fork lift battery in use at a Fortune 100 company retained 99% of its capacity after four years in service. The safety record shows zero incidents among over 1,000 fork lift batteries during four years of use. These results indicate the potential for one million miles and a ten-year lifespan for the battery.
A competitive advantage of Electrovaya's Infinity battery is the cost. The company claims to have a lower cost of ownership based an 80% longer life which more than offsets a 25% higher price.
The Infinity product roadmap shows the development phase occurred from 2015 to 2018, with commercial launch, partnering with Raymond, and sales to Walmart and Home Depot in 2019. During 2022 manufacturing was scaled up and thousands of Infinity batteries were deployed. In 2023 and after, the company expects to launch products for the E-Bus, E-Truck, Aerospace and Energy Storage markets.  
Solid State Batteries
Electovaya's solid state batteries, intended for use in passenger EVs and trucking, have been tested and have shown very little loss of capacity after 300 cycles while providing energy density of over 350 Wh/kg. Development is still ongoing and during 2022 they expect to continue these efforts with establishing IP, scaling to multilayer pouch cells, designing manufacturing processes and starting discussions with potential partners. Expect to see pre-production of large cell formats during 2023, and then scaled production and commercialization in 2024 and beyond.
Management
The management team is very strong with regard to their academic backgrounds, which may help drive success in product development. However, a lack of highly experienced leaders in the business world could hinder their efforts at scaling, marketing and commercialization.
Financial and Stock Information
Total revenue for the year ending 9/30/2021 was $11.5 million, down from $14.5 the prior year. Earnings per share was -$0.05 for 2021. The company has stated a 2022 revenue target of $21 to $25 million. Revenue for the six-month period ending 3/31/2022 was $5.6 million. Sales are expected to increase during the remainder of the year with purchase orders of more than $25 million already received and production ramp up underway to meet the demand. In addition, supply chain issues impacted first half sales and the company has taken steps to mitigate these delays.
Shares have traded at a high of $1.25 and a low of $0.44 over the past 52 weeks. Current share price is hovering just above the 52-week low. About 38% of shares are held by insiders and less than 2% are held by institutions. Total outstanding share count is approximately 147 million and market cap is about $70 million.
Summary
Electorvaya still has a lot of work to do on development of solid-state batteries. The timeline for development and commercialization seems aggressive, and there is no guarantee that the battery will work to the level necessary for commercial success. With a market cap of under $100 million, the stock has clearly not been run up based on speculation by simply being a battery producer. Many investors feel there is room for share price growth if the company can gain market share with the Infinity battery and meet their development goals with solid state batteries.