AFHIF - Atlas Financial Hlds
From OTC Wiki
Atlas Financial Holdings, Inc., through its subsidiary, Anchor Group Management, Inc., engages in generating, underwriting, and servicing of commercial automobile insurance in the United States. The company's automobile insurance products provide insurance coverage in three primary areas, including liability, accident benefits, and physical damage. It focuses on the light commercial automobile sector, including taxi cabs, non-emergency para-transit, limousine, livery, and business autos. The company distributes its insurance products through a network of independent retail agents. Atlas Financial Holdings, Inc. is headquartered in Schaumburg, Illinois.
Click the menu options below to view or add content
Opinions

Wiki

(+)

FAQs

Links

News
Wiki
On 9/1/2021 Atlas (OTC: AFHIF) announced a financial restructuring which it expects to extend the maturity on the Company's 6.625% Senior Unsecured Notes due April 26, 2022.[1]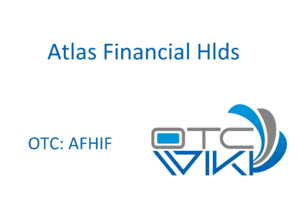 On 4/1/2022 the company announced that audited 2021 financial statements had been filed with the Securities and Exchange Commission. President and CEO Scott Wolney stated, "Much of our focus in 2021 was the conclusion of legacy issues related to our strategic reorganization. In 2022 and beyond, we are focused on growth and business expansion. We continue to see encouraging signs of recovery with an increased demand for rides and a related improvement in driver supply." According to the news release, net loss from operations was $5.8 million, or -$0.45 per share, compared to a net loss of $13.0 million in 2020 and -$1.08 per share.[2]